Loki Rhythm is a musical group that incorporates sounds from around the world. We are comprised of central valley musicians who appreciate the diversity of California. Our goal is to design music which includes the deep cultural history found in our own local communities. Our musical arrangements have evolved into unique compositions influenced by Hawaiian, West African, Caribbean, Zydeco, Latin Jazz, Asian and Persian cultures. Our philosophy is that music should be fun, thoughtful and celebrate multiculturalism. We love to have the audience participate and be involved in the music. Our own originals include Brazilian Treetop, Alien Blues, Butano Groove, and more.
Loki Rhythm attempts to gravitate towards people who are willing to celebrate, enjoy and experiment with rhythm and melodies. Listening to Loki Rhythm will bring on good will and positive fun within a unique auditory experience. Our music is designed to break the mold of contemporary thought and merge different cultural sounds, instruments, and rhythms. We fundamentally believe that music has at one time or another, saved our lives.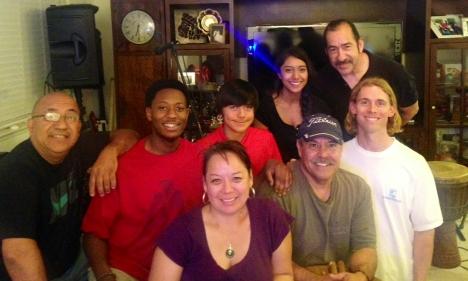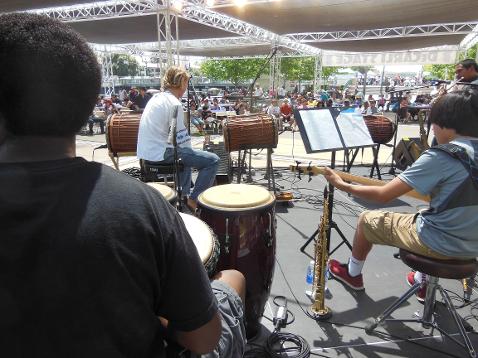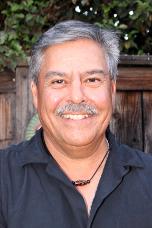 Manny Moreno
Manny has been playing music since he was 15 years old in drum and bugle corp, latin bands, jazz bands, and now with his group Loki Rhythm. He has spent his life studying rhythmic patterns and how music moves people. Manny has had the opportunity to study African, Persian, and Latin rhythms while incorporating sounds of his travels into the Loki Rhythm experience. He is the soul of Loki and continues to bring everyone together to continue our dreams. He is a State and Nationally recognized educational teacher, and has earned many awards for his teaching style and motivational techniques. He is also a San Joaquin County Mexican-American Hall of Fame inductee.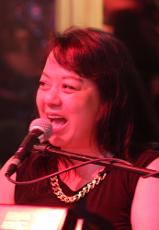 Tanya Moreno
Tanya has played music since a young age where she studied piano and clarinet. After graduating with a performance degree and playing professionally in the Bay Area, she was exposed to the amazing instruments and music of the world with her husband, Manny and son, Seren. She loves the Loki musicians and is amazed by the heart of the group everytime we get together. Our Loki family of musicians are such bright and friendly people, that everyone is moved with fun whenever we play.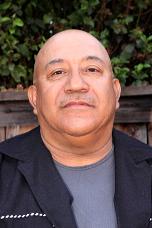 Roy Santos
Roy has played with local bands in the Stockton and Sacramento areas since 1976. He played with Manny when they were young in a band called Destino where they played TexMex music. He has played with Loki Rhythm for over five years.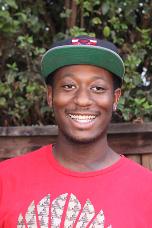 Senteza Kironde
"Sen" was first introduced to the Loki Rhythm experience in high school. Ever since then, he fell in love with music, and when he had an opportunity to play with Loki, he took it and never looked back! Manny and the Loki family have supported him through high school and college. Sen feels like our musician's passion and love for the Loki mission is felt through every guitar strum and every drum beat.
Seren Moreno
Seren is a young musician with a gift for playing many instruments. He plays the bass, ukulele, guitar, saxophone, didgeridoo, hand drums, and many others. He is young, but has already travelled to China, Vietnam, Mexico, Canada, and dreams of going to European, African, and South American countries. Seren is now attending University of California at Davis as a biochemistry major. Golfing is his passion, and he plans to go into dentistry.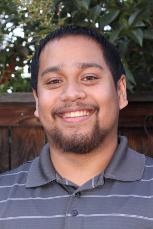 Karl Udang (Original Member)
Karl was born and raised in Stockton, Califorrnia, and music has been a big part of his life since middle school. He has performed at many Jazz Festivals, Carnegie Hall, and the Kennedy Center in Washington D.C. Although he has performed Jazz and Wind Ensemble music in these prestigious venues, he always strives to play different genres. Karl has played with Loki Rhythm since high school and plans to stay involved with the group. Loki has helped him learn to play many instruments and gives the right encouraging environment which allows musicians to progress and give certain flavors to Loki.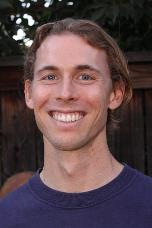 Ben Buckman
Ben's parents started him on classical violin at a young age, which laid the foundation of his musical interests. He was exposed to fiddle music fairly early, and a neck injury in soccer gave him the opportunity change gears and learn the saxophone. He has since learned that he could apply himself to multiple instruments. Since then, Ben has embraced new instruments, new sounds, and incorporates fun flavors to the Loki Rhythm sound.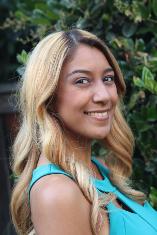 Maribel Martinez
As a young girl, Maribel was surrou
nded by dance and music. She was unable to fall asleep with
out music playing in the background. Performance helps her overcome her shyness and provides an avenue of passion and escape through dance and music.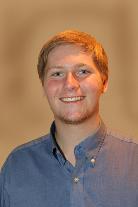 Steven McBride
Steven has played with Loki Rhythm since 2015, and brings the natural flavor of playfulness, musicianship, and creativity to the group. His familiarity with the saxophone family of instruments, ocarina, and drumming collaborates well with Loki. Steven currently attends the University of the Pacific Conservatory of Music.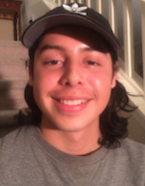 Paco Mercado
Paco is Loki's sound engineer and is working on his education in music production and sound engineer at San Joaquin Delta College. He plays keyboards, trumpet, and adds to the Loki flair. He has produced many EDMs with plans to continue his musical creations.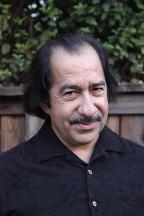 Donnie Vasquez (Past Member)
Donnie is a local musician with experience in drum corps, jazz band, latin band, big band, rhythm and blues, and classical voice. He has experience in arranging and teaching the trombone and flugelhorn.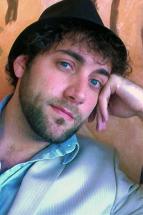 George Brais (Past Member)

George is honored to be able to produce such creative and inspiring works with such wonderful artists. His love of the expressive and healing arts is shown through a process he calls "Euphorah" and looks forward to their continued collaborations.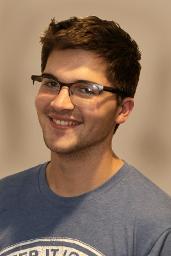 Chris Innes (Past Member)
Chris is an accomplished trombone musician from Lincoln High School. He is now studying music at Long Beach State University.